The remarkable conjunction of divine events of the past, has declared Gokarna as the most sought after destination for Rituals. Gokarna means 'Ears of the holy cow'. This sacred place is located between the Gangavali and Agnashini river mouth, and is named for the ear-shaped meeting of two rivers. It is also believed that Gokarna gets its name from the legend which says Lord Shiva emerged from the ear of a cow.
Gokarna is situated on the banks of Arabian Sea on India's West coast, and this coastline is surrounded by natural beauty of five beaches and numerous hill ranges.
And Shree Kshetra Gokarna Rudragaya HariHareshwara Temple is the holy place where the conclave of Hari (Lord Vishnu) and Hara (Lord Shiva) occured, when Lord Vishnu prayed for the benovelence of Lord Shiva's blessing.
The several holy rituals performed at Shree Gokarna Rudragaya HariHareshwara Temple, include NagaPrathishthaapana, Naga Bali, Sarpa Sanskara, Tripindi Shraddha, Narayana Bali, etc., which are aptly performed under the supervision of our Guruji Shri. Nagaraja Prasad.
These Rituals are properly performed only at Shree Kshetra Rudragaya Temple. Guruji has evolved under the family tradition of offering God's services to the needy, which primarily includes Astro Reading and performance of Sacred Rituals.
HariHareshwara Temple, situated adjacent to the RamaTheertha is one of the most famous temples in South India. It is also referred to as Siddhi Kshetra, Karma Kshetra, Bhaskara Kshetra and Mukti Kshetra. It is therefore that this place is most known for benefecial performance of paranatural rituals.
Shasana given by keladi arasa
Guruji Shree Nagaraj Prasad has also made facilities for devotees to stay and dine in the prescribed manner, so that everyone can avail the Ancient Vedic Sciences and their advantages in the easiest manner.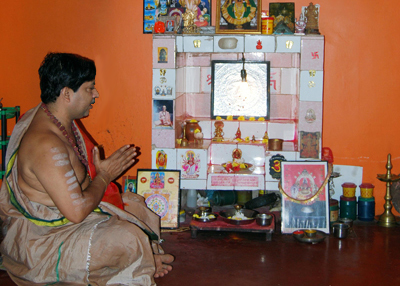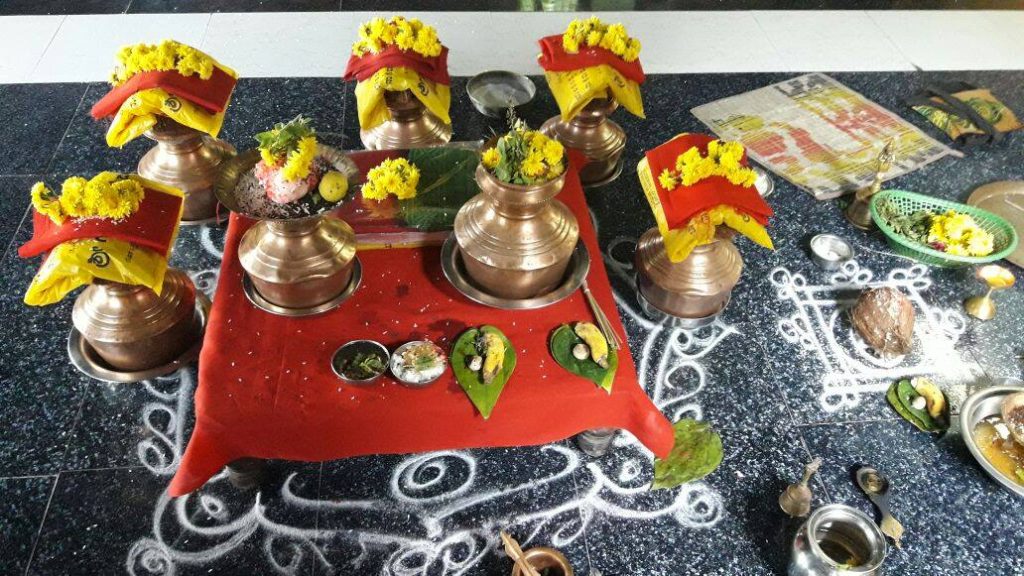 During the time when this Shri Gokarna Kshetra was sunk in the sea, Lord Vishnu penanced Lord Surya Deva (Sun) and holding the Sudarshana Chakra, Lord Vishnu pushed back the sea. Surya Deva then blessed this place, and hence the name Bhaskara Kshetra came to force. By performing the MahaSudarshana Yajna, enmity, ailments due to witchcraft and black magics are completely nullified.
People or relatives from family or co-families, having a bad death, will be obtaining Preta Yoni here. Even if the cremation is performed, their wishes and desire still be alive and unfulfilled. They will not attain Mukti or Moksha (discharge of a debt). The bad deaths often refer to the deaths caused by accidents, Brahmhacharis, Kumaris, women in the postnatal period, lesser aged, poisoned, snake bitten, hanged to death, etc. These demised people are unable to perform self extrication, and therefore need to perform all the deeds in this holy region.
The dead people who encountered death in bad ways will torture their relatives and family members so as to attain liberation. We can witness some of the effects like children lagging behind in studies, failing in examinations, girls not getting married, family clashes, unable to complete any good works like, yajna, homa etc., loss in business, problems, issues, obstacles, problem in conceiving children, etc. In order to be relieved from the afore mentioned consequences, MokshaNarayana Bali is performed. For the liberation from the Preta Yoni, Tripindi Shraadha has to be performed. Even for people or family members, though they do not have any such Pithru Dosha, the above said Bali and Shraadha are performed, ending with Rudragaya Shraadha, thereby attaining Moksha for 7 before generations also for the next 7 generations. The blessings of the elders are a grace to you and your family. The children will be well cultured, with good behavior and good code of conduct.
Nagabali is suggested for Vandya Dosha (not having children), childbirth, Sarpa dosha (curse of the snake), Rahu Graha Dosha, dosha from witnessing the killing of a snake. etc., to attain deliverance, as per ancient Shastras and Puranas. These programs or Karyas are performed on Panchami, Shashthi, Ekadashi, Dwadashi, Pournima, and Amavasya thithies. They can also be held on Bharani, aAardhra, Rohini, Ashlesha, Maagha, Chitra, Jyeshtha, Moola, and Shravana star days. The owner's celestial accordance is also considered for performing these tasks.
These Kriyas or programs are performed in the holy shrine of Shri HaiHareshwara Temple in Shri Kshetra Gokarna. This place is also renowned for the establishment of AtmaLinga of Lord Shiva and it was here that Lord Vishnu held the Sudarshana Chakra to cover up the sun and mimic dawn. This was done to fool Ravana into place the AtmaLinga on the ground. This holy place interested many saints to perform great yajnas and homas and attain successfull results. Lord Maha Vishnu was graced by Lord Shiva in this place, and a mention was made that any unsatisfied or evil souls (atma) can attain Moksha (deliverance) upon performing the Kriyas in this place.
History also recalls this holy place, stating in fact, that by performing Narayana Bali & Naga Prathishthe, bad effects of Sarpa Dosha, Sarpa Shaapa, Pithru Shaapa, etc., are warded off. It is evedential, over several decades, to record the benefits of performing these Kriyas, Karmas and rituals.
Extra ordinary set of services for all needs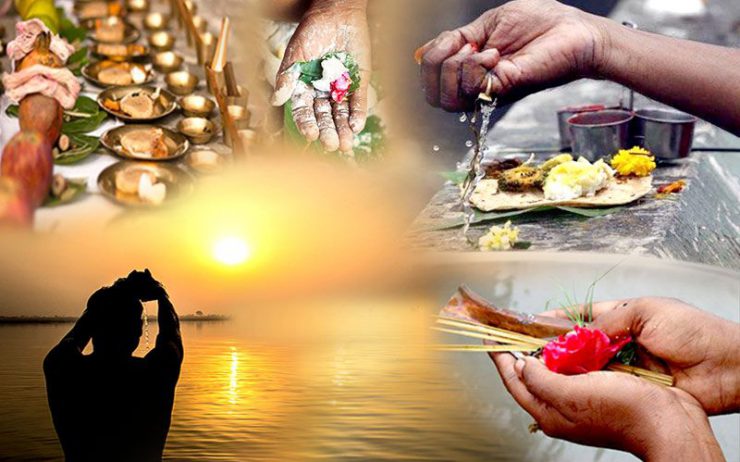 If the souls of our ancestors are satisfied and in peace, they will take care and protect the whole family…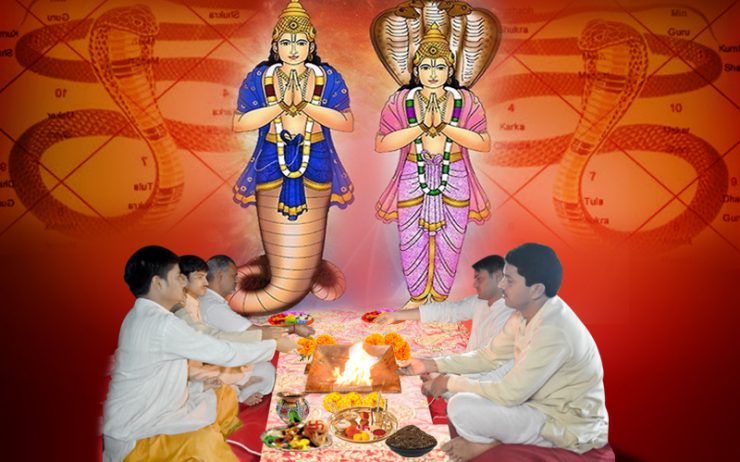 Sarpa Samskaara or Sarpa Dosha Parihara is much required if the family was intentionally or…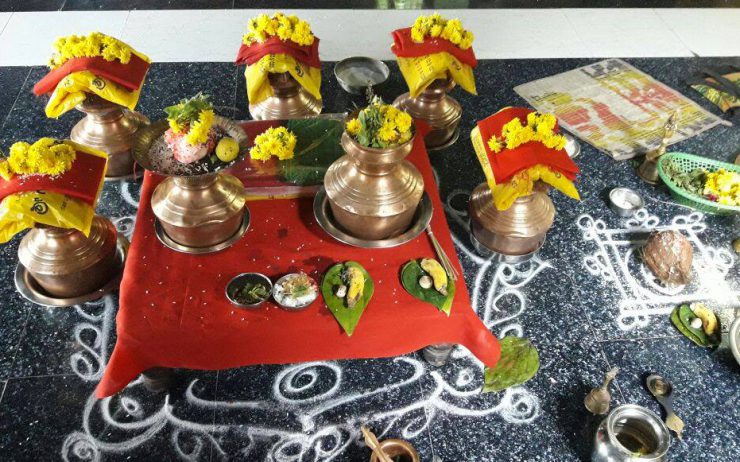 Mars, known as the Kuja can be extremely influential on several traits of a person, including…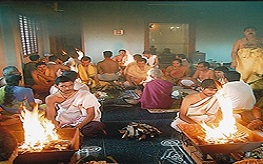 Narayana Bali is a Hindu ritual involving fire. Participating in Narayana Bali helps a person destroy…